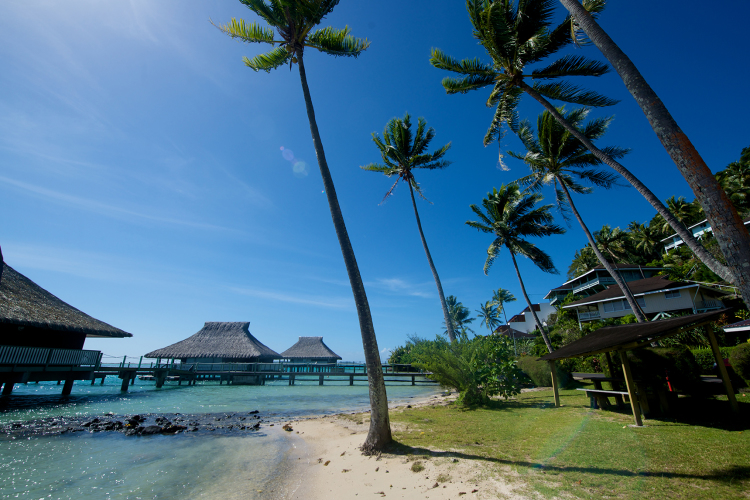 What to Pack for Bora Bora
Ahhh, the joys of packing for a vacation. The only thing more tedious is unpacking after you get home.
For now, though, you still have your trip to look forward to. Here's a list of what to bring for your Bora Bora vacation, and what we provide for you at the Here Moana Bungalow.
WHAT TO BRING/BUY
Lightweight clothes. The weather here averages 82-85 degrees Fahrenheit (27-29 degrees Celsius) year-round. A light jacket or sweater is appropriate for mornings and evenings. We also provide a washer, dryer and laundry detergent in case your clothes need a mid-week refresher.
Pareos. These are traditional Tahitian wraparound skirts, usually found in vibrant colors and patterns. Similar to sarongs, pareos are great for an evening dinner by the sea or as a bathing suit cover-up. You can purchase one here in Bora Bora at the Boutique Gauguin, a lovely market with some beautiful pareos and other island crafts.
Adaptor for Electronics.
Water shoes. As you'd expect, Bora Bora blesses us with many water-based activities like kayaking, snorkeling, and paddle boarding. Breathable water shoes are a must for these adventures.
Sun hats. Sun is certainly not scarce around here…and nothing ruins a vacation quite like a blistering sunburn.
Sunblock. See above.
Bug spray. Mosquitoes are very unwelcome neighbors here in Bora Bora, and unfortunately they're here to stay. This is a must-have.
Your favorite coffees and teas. Nothing beats a cup of fresh-pressed coffee out on our terrace at sunrise. Bring your favorites; we provide a drip coffee pot, a French press, and a hot water kettle.

WHAT WE PROVIDE FOR YOU
Bathroom/Bedroom
All linens. This includes sheets, towels and beach towels.
Hand soap.
Laundry detergent for the washing machine.
A selection of toiletries and First Aid items.
Toilet paper & paper towels.
Missing something essential?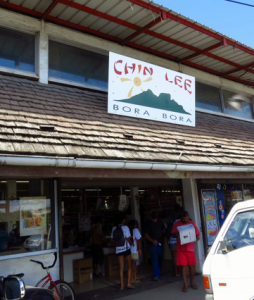 There are four groceries stores on the island, including a full-service supermarket called Chin Lee's in Vaitape which has everything you need, and, on top of that, is an island mainstay.
Photo of Chin Lee's Supermarket from Jshyun, Flickr.
Other nearby grocery stores include:
Super U in Vaitape
Tiare Market in Matira
Please see the "Maps" section of this Welcome Book for directions to the island's grocery stories.
Kitchen
We provide all kitchen utensils and accessories.
Dishwashing liquid. We have an automatic dishwasher!
Salt, pepper and a few different spices.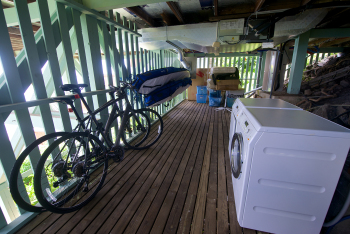 Fun Stuff!
Ready for an adventure? We provide some toys and goodies.
Two bicycles with locks and keys.
Helmets for the bicycles.
Fin masks and snorkels for some underwater exploration.
Stand-up paddleboards.
Our rental Renault 4 door to explore the island!