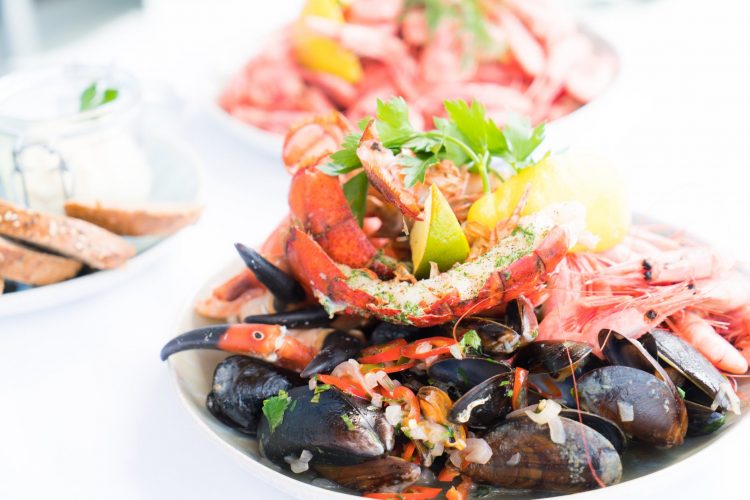 Authentic Food in Bora Bora
Vacations mean eating. A lot of eating. And that's a good thing, because eating means getting to know the local culture in one of the most fundamental ways. Can you really say you've visited a place if you haven't eaten its signature dishes?
As you might know, restaurants are a bit scarce in our part of Bora Bora. They are not non-existent, of course—we have our favorites, like Bloody Mary's, which we've talked about before, plus the nearby resorts have gourmet dining experiences that are worth a try.

But if you stay at the Here Moana Bungalow, we recommend you grab some fresh ingredients from the Chin Lee market, uncork some wine, and cook at home while the sun sets over the lagoon. In short, if you like to cook, our kitchen is your playground.
We love this video a guest sent in of his cooking session in our kitchen. In it, he shows the steps needed to craft Poisson Cru, the national dish of Tahiti. It's in Spanish, but it's entertaining to watch even if you aren't fluent!
Interested to try it out for yourself in the Here Moana kitchen? We like this Poisson Cru recipe from Epicurious.
About Poisson Cru
This dish is a ceviche-like blend of raw fish (i.e. "poisson cru" in French) and veggies marinated in coconut milk and a generous squeeze of lime. We recommend procuring sushi-grade ahi tuna for your base, but you can also sub other fresh seafood in a pinch, like prawns, crab, mussels, or even jack fish or snapper.
The lime in the dish ever-so-slightly "cooks" the fish, but with the just-off-the-boat freshness of the tuna you're likely to find, even the most squeamish diner will find this dish delectable.
Then, simply pour your favorite chilled beverage to accompany it and enjoy on the balcony.
Where to Get Poisson Cru in Bora Bora
Prefer to have someone else do the cooking? Nearly every restaurant in Bora Bora serves it, so you're in luck! In Vaitape, check out MaiKai Marina for a delicious take and excellent ambiance, to boot.
Ready for your vacation of a lifetime?