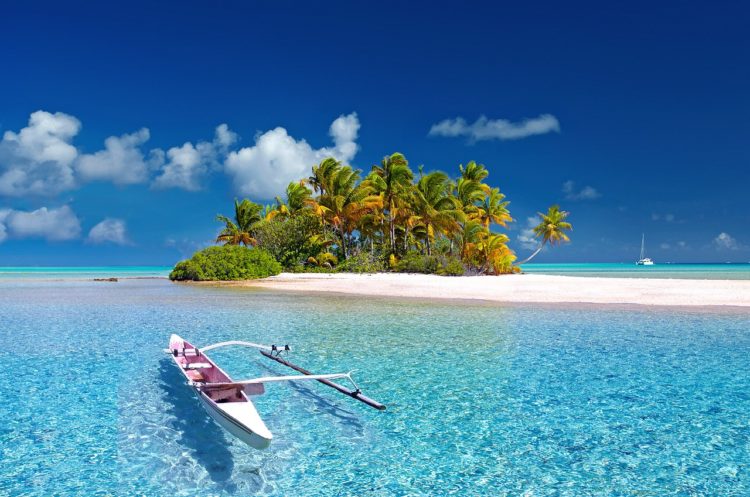 Honeymoon Adventures in Bora Bora
Not a fan of walled-off resorts and cruise ship captivity, but have a soft spot for tropical drinks, eye-popping sunsets and flawless beaches? Then Bora Bora (and Here Moana Bungalow) might be the perfect tropical honeymoon for the two of you.
Here's how to honeymoon off the beaten path and adventure like a local during your Bora Bora honeymoon vacation.
And for the Bungalow's particular scenic location on the motu: you don't have to feel like a tourist here.
If you stay at Here Moana—our hilltop bungalow in Faanui, Bora Bora—you'll be able to explore Bora Bora on your own time, with no "return to ship" hour to worry about and no limits other than the edges of the island. (Our Renault rental car, which we offer for a daily fee, helps with exploring, too.)
Here are just a few adventurous activities you might consider for your honeymoon:
Swim with humpback whales
From July through November — humpback whale migration season — some adventure and tour companies offer private boat trips for small groups to swim alongside humpback whales. These tour companies are careful to note that not every trip includes a magical humpback whale experience, due to weather and water conditions and the fact that whales have their own agendas. In fact, some companies advise that you book a few excursions during your trip, just in case.
But one of our guests at Here Moana was among the lucky adventurers who was able to actually swim with humpback whales. Check out the video from his dive.
Snorkeling with manta rays

If swimming with whales is a bit too adventurous for you, snorkeling with manta rays might offer the same up-close-and-personal thrill without the "giant sea creature" factor. On top of that, you're virtually guaranteed to see vibrant coral reefs and fish on your excursion.
You don't need a tour guide or a boat for this experience, either. In fact, we provide the snorkeling equipment for two people at Here Moana, so you can head down to the lagoon or beach on your own time.
If you do like the idea of a guided tour, those are also available in abundance and will take you via boat to more difficult to reach spots on Bora Bora.
Fresh, Gourmet Adventures.
At Here Moana, you have your own fully equipped kitchen. We love to cook, so the kitchen is very well-stocked, with high-end appliances and all the bells and whistles. Head to the Chin Lee grocery store to pick up some ahi tuna and coconut for poisson cru (Tahitian salad) and maybe some cocktail mixers while you're at it—and head home to experiment in the kitchen, with a Faanui sunset as your backdrop.
Food is a key part of your Bora Bora vacation (okay, any vacation). And in our view, there's something particularly special about creating your own meals at home with local ingredients as one of our Here Moana guests shows in this video.
Or choose the low-effort option and head to one of Faanui's restaurants, like our personal favorite, Bloody Mary's, where you choose your fish and watch them grill it to your liking. Tourists inevitably find their way to these spots, too, of course, but at least you'll spot some locals in the mix for an authentic Bora Bora experience.
Ready for your vacation of a lifetime?